CAROLE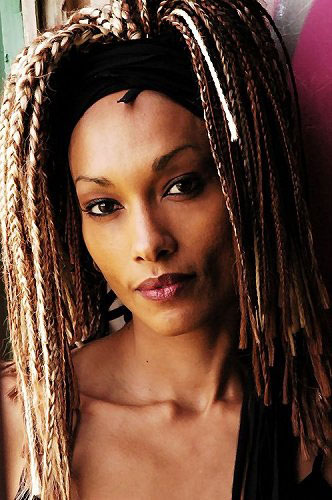 I love dancing and working out!! I've always been athletic as far back as I can remember.  And what can I say about dancing… I wore my first ballet slippers and Tap shoes at the age of 8.
Since then, I've become a Group Fitness Instructor and I strive to make every class fun, challenging and efficient. I give all my classes a personal touch, taking the time to get to know my clients and make sure they are performing at their best, whether they have been training for years or have never been to a Group Class before. I bring excitement and creativity to all my classes.
I'm certified to teach Cize, Insanity Workout, Piloxing, Piyo and Zumba® Fitness (Aqua, Toning & Step)
---
NOAM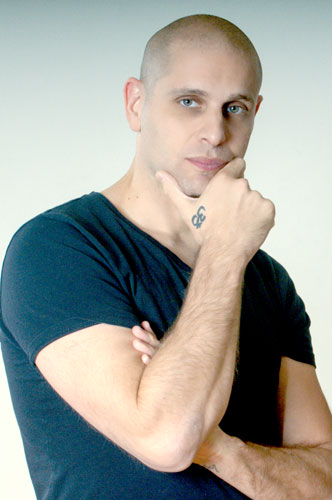 Noam is a certified personal trainer and a Pilates instructor. He also has years of extensive dance and martial arts training, having trained with some of the best masters in both fields.
His classes are as eclectic and diverse as the person himself. He brings a train hard or go home attitude to every class with just a hint of playfulness to entertain you. So expect the unexpected!
One thing for sure though, you will be pushed to the max physically as well as mentally. Oh yes, he believes that working the mind is as important as training the body. Whether in his Pilates or Zumba class you will be sure to sweat and have fun.
---
ANDRÉ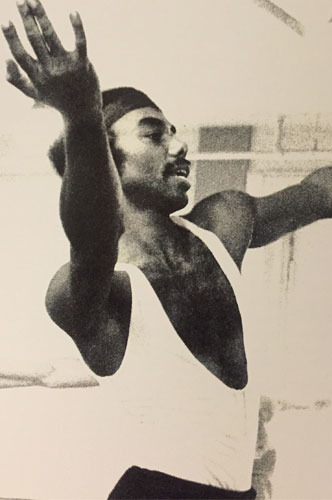 André Lucas began his dance career as a scholarship student with Les Grands Ballets Canadiens de Montréal, where he studied Ballet, Modern, Jazz and Tap Dance. He was a member of the Contemporary Dance Theater under the direction of Hugo Romero, The Saidye Bronfman Modern Dance Theater and Dance Icarus.
From 1973 to 1988, Mr Lucas was associated with Les Ballets Jazz de Montréal in every capacity. First, as Soloist with the company for 3 years, then as a Company teacher, following that he was Director of the Scholarship program for 2 years, a Senior teacher for 9 years, and finally holding auditions for 3 years.
From 1976 to 1979, he was resident teacher at the National Theater School of Canada, head of the summer school jazz at York University in Toronto and guest teacher at Ryerson University. During this period, he choreographed television and variety shows for the CBC and conducted workshops in Miami, Mexico, New York, Boston, Guadeloupe, Nassau and Martinique.
He choregraphed television specials for René Simard and Patsy Gallant during 1980 & 1981. Moreover, during his dance career, Mr Lucas performed on Stage with the Isley Brothers, the Marvelettes and Patti Labelle.
From 1981 to 1994, Mr Lucas became a guest teacher and choreographed in Italy, working in Rome, Venice, Padova, Osita and Sardegna.
In 1987 he was the choreographer for the weekly television show "Show Bizz" with Nicole Martin, working with Gilda, Diane Tell, Janou Bergeron, Michelle Richard and Director Bernard Picard.
Mr Lucas was the choreographer for the Showcase "Cocktail – The very Best of Rhythm and Blues" at Club Soda in June 2002 and the Assistant Director and choreographer for the same show at The Metropolis in November 2002.
He is still teaching Ballet Barre, Power Stretch and Ballet Jazz classes all around Montreal.
Catch him at WZ Fitness on Tuesdays at 5:00 PM.
---
RICARDO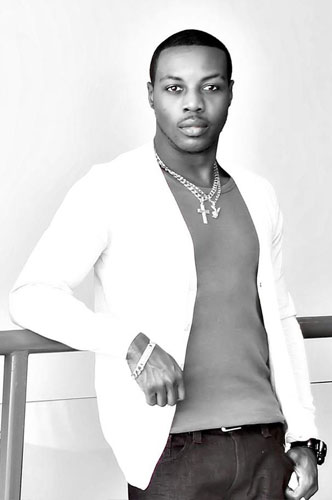 Ricardo a.k.a. "Buju" is one of the best dancers of Montreal. Dance has always been a part of his life, since being a teenager and was greatly influenced by Usher and Michael Jackson. He was one of the choreographers for the Dance Troupe GODS OF RHYTHM, with whom he performed in shows and TV specials in Montreal and Toronto.
An entrepreneur and innovator, Ricardo created the all-male dance troupe: BLACK DIAMOND V. They have since performed in various festivals in Montreal, such as (The Reggae Festival, the Montreal Jazz Festival, Le Grand Rire de Quebec), opened up for local artists such as (E'LY, B.U., COYOTE,Don Karnage) and international ones like (Rashid Badouri, Sean Paul, Elephant Man and Sizzla) who are also some of his big inspirations.
Ricardo has worked in different projects as teacher/choreographer in the following dances (Dancehall, Hip Hop, R&B and Stomp). He has been a producer for the Show ARTICIEN 4 years in a row, and JEUNES PRODIGES 2015.
He continues to show his talents by offering workshops in various dance schools around Montreal, the South shore and Rive-Nord.